Mortgage Blog
Honesty-Integrity-Commitment-Professionalism
Are you new to Canada and looking to buy your dream home?
July 1, 2023 | Posted by: Kiruban Kana
Are you new to Canada and looking to buy your dream home? We've got some exciting news for you! Introducing the 'New to Canada' mortgage program, designed specifically for folks who have recently arrived in the country.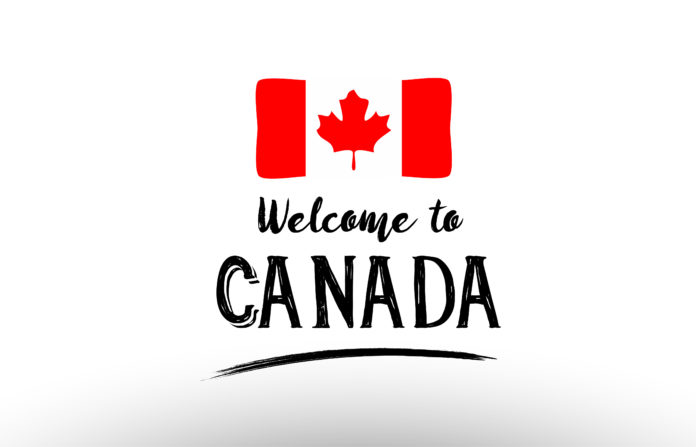 So, what's the deal with this program? Let's break it down in simple terms:
How long should you be in Canada? TTo be eligible for the program, you should have been in Canada for less than 60 months. That means if you've been here for five years or less, you're good to go!

What about employment? YYou'll need at least three months of Canadian employment. It should be full-time, with guaranteed hours, and no probation. This helps lenders feel confident about your income stability.

Your status matters! To qualify, you should either have a working visa or permanent resident status. These are the official documents that show you're legally allowed to live and work in Canada.

Down payment and credit history: For the down payment, you'll need to have at least 5% of the home's value saved up from your own resources. If you have additional funds gifted to you by an immediate family member, that's even better!
When it comes to credit history, don't worry if you don't have a traditional Canadian credit history yet. The program allows for alternative credit sources. You'll need 12 months of alternative credit from two sources in your name for a 95% Loan-to-Value (LTV) ratio. If you have at least 6 months of alternative credit from two sources, you can qualify for a 90% LTV ratio.
The property and supporting documents: The program is available for owner-occupied homes, and you can choose a property with a maximum of two units. One of the units should be occupied by you, the applicant.
To confirm your creditworthiness, you'll need to provide some supporting documents. These can include rental payment history, utility bills (like hydro, telephone, or cable), an international credit bureau report, bank statements, or a letter from your bank.
Isn't it great to have a program specifically designed to help newcomers like you achieve your homeownership dreams? With the 'New to Canada' mortgage program, you'll have an opportunity to establish your credit history and make your mark in your new home.
Remember, it's always a good idea to consult with a mortgage professional who can guide you through the process and answer any questions you may have. They'll ensure you meet all the requirements and help you navigate the exciting world of homeownership in Canada.
We hope this information has been helpful! If you want to learn more about the 'New to Canada' mortgage program or have any other mortgage-related questions, feel free to reach out. We're here to help you make your Canadian homeownership dreams come true! #NewToCanadaMortgage #HomeownershipDreams #MakingCanadaHome #MortgageMadeEasy

Discover the New to Canada Mortgage Program designed to help newcomers achieve their dream of homeownership in Canada. Whether you've been in the country for less than 60 months or hold a working visa or permanent status, we provide flexible mortgage solutions tailored to your needs. With as little as 5% down payment and alternative credit options, we make the homebuying process accessible and straightforward. Explore our program details and take the first step towards owning your own home in Canada. Get started today with CoffeeandMortgage.ca!

Kiruban Kana - Top 5% in Canada
Ex-Banker | Vice President & Mortgage Agent Level 1
C: 416-219-4820 | kiruban@coffeeandMortgage.ca

Download contact info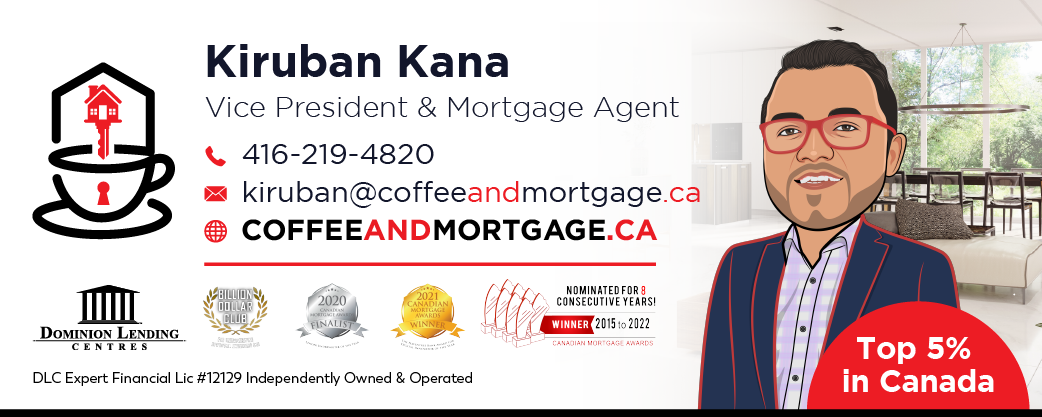 #NewHomeNewBeginnings
#HomeownershipJourney
#CanadaMortgageProgram
#NewToCanadaHomebuyers
#MakingCanadaHome
#DreamHomeGoals
#HomeSweetCanada
#MortgageMadeEasy
#HomeownershipDreams
#NewcomerMortgage
#UnlockingHomeownership
#NavigatingCanadianRealEstate
#SettlingInCanada
#BuildingCreditHistory
#HomebuyingTips