Mortgage Blog
Honesty-Integrity-Commitment-Professionalism
Category: Money Tips (2 posts)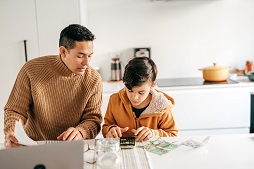 September 5, 2023 | Posted by: Kiruban Kana
Financial independence is a critical skill for future success that your children will not learn anywhere else. Not only does financial literacy help your children have more success in life, but it al ...
read more
June 25, 2023 | Posted by: Kiruban Kana
Today let's talk about some sneaky habits that can drain your wallet faster than you can say 'ka-ching!' It's important to be aware of these money munchers. Habit #1: That daily $5 coffee fix - ...
read more